Blog Entry Details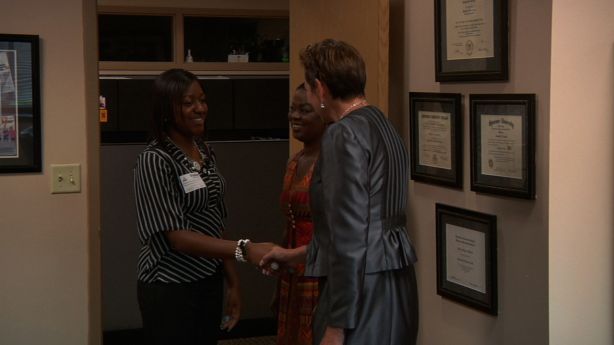 When I Grow Up…
At the age of 7, my uncle gave me my first baseball card. It was a 'Gary Ward 1989 Score' card. From that moment on, I wanted to play baseball in the major leagues. I started playing in Little League games every summer. I even remember making a ball out of tinfoil and playing Homerun Derby with my brother in the living room. I knew I was going to make my dream come true and play 3rd base for the Atlanta Braves!
By Florida State College Tue, June 14, 2011 10:15 am EDT
"
Sometimes other people's experiences can remind you of how fortunate you are to have lived yours."

~Will Gay
Converged Communications Specialist
Strategic Communications
When I started high school reality sank in, and I realized I lacked the necessary skills to go pro. Although my love of the game never faded, my dream did. Recently, I met a student who reminded me of my childhood dream to be a ball player. Her name is Brianna Gainer, and when she 'grows up' she wants to be a college president.
Brianna just graduated from Ribault High School. She also happens to be an Early College graduate with Florida State College at Jacksonville. She definitely is academically motivated, and like me, she dreams big! She is heading to Florida State University to achieve her dream of becoming a college president, but wouldn't it be nice if she could get a first-hand look at the career before she hits the books? Florida State College Network to the rescue!
After some stellar scheduling, we set Brianna up to be a Campus President for a day (or 2)! She spent two days with 3 Florida State College at Jacksonville campus presidents, and I followed her around with a camera to document the whole experience.
She spent an entire day with Dr. Christal Albrecht (Downtown Campus), and half days with Dr. Barbara Darby (North Campus) and Dr. Margarita Cabral-Maly (Kent Campus). She went to meetings, set up schedules, and shook hands with some of the top decision-makers of Florida State College at Jacksonville. She used the opportunity to ask questions and discover if this was truly her dream job.
Her experience reminded me of my younger years playing baseball in Georgia. My coaches would always try to inspire my teammates and me; always encouraging us to practice and help us better understand how to play the game. I never got to shadow a major league baseball player, nor did I ever play for the Braves, but my Little League experience did teach me about commitment, and I used those lessons to achieve my 'Grown Up' dream of working in video production. I received my B.S. in Broadcasting and have spent the last 11 years working with video.
I wonder what I would be doing had my uncle never gave me that Gary Ward Baseball Card. Would I have ever become a fan of the game? Would I have learned lessons in motivation, determination, or commitment from another source? Would I have used those lessons to pursue my other dreams? Would I still have met my wife? (We met at a sports bar while watching a World Series game with friends.) Sometimes other people's experiences can remind you of how fortunate you are to have lived yours.
Keep an eye open for the video of Brianna's time on campus. I plan to do a follow up interview with her and talk about her experience soon. In the meantime, Go Braves!
Return